Altice One is an entertainment and connectivity service that will provide a superior Video, Internet, Phone and WiFi experience to Optimum customers. Once your Altice One equipment is installed, you may use Settings to customize your Optimum TV experience.
Quick Settings over Live TV
Quick settings are displayed when you press the Options button on the Altice One remote with the below screen elements: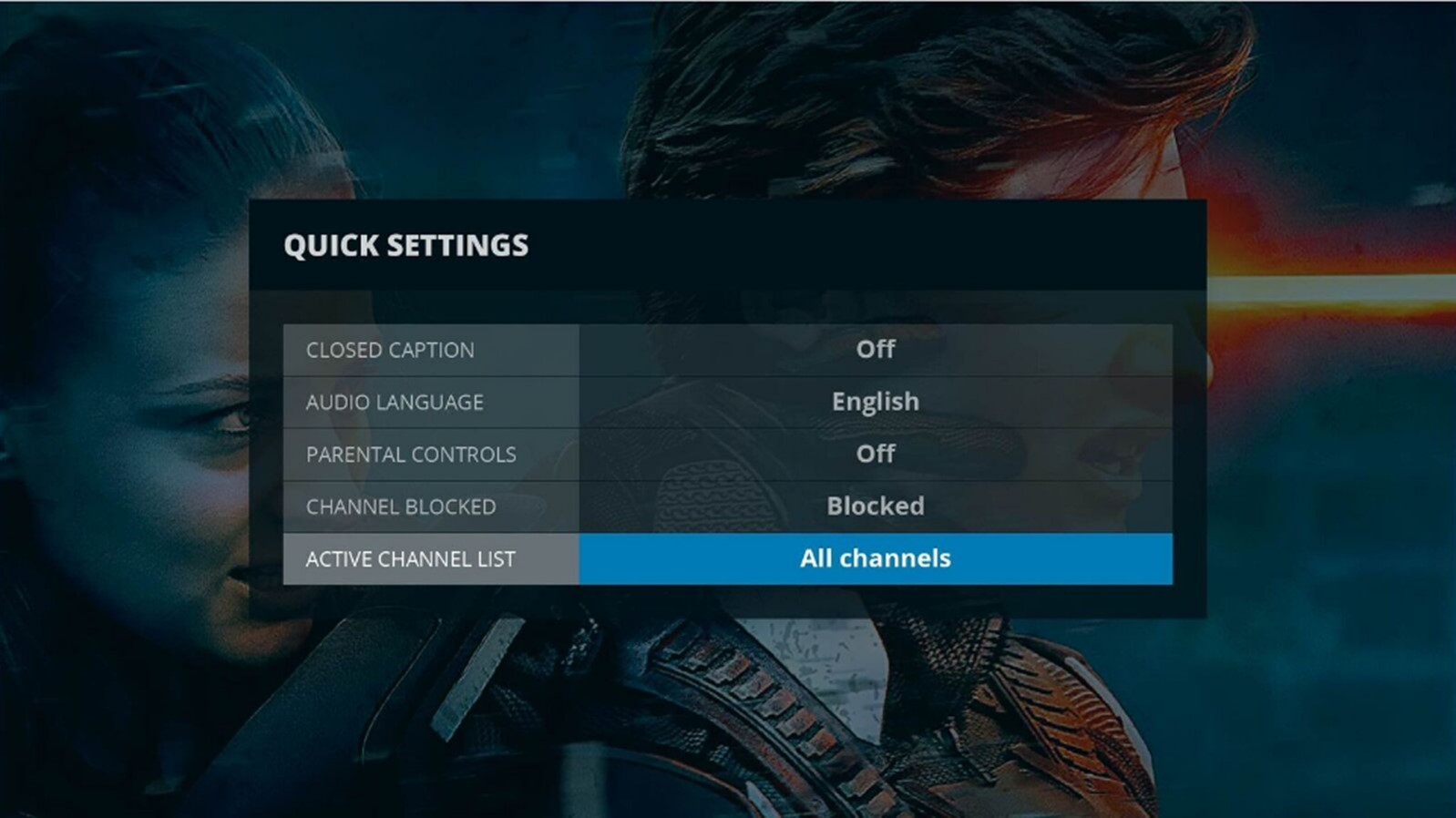 Closed Captioning ON/OFF (Default focus)
Video Description/SAP ON/OFF
Parental Controls ON/OFF
Block/Unblock Channel
Active Channel List - Limits channel tuning & guide display to favorite channels or All channels
Picture in Picture Channel
Picture in Picture Mode
Configuraciones
The full settings are displayed when you select 'Settings' from your Home screen. You will select TV from the choices which include Internet, System, Help and My Account. Changes made in Settings / TV will instantly override Quick Settings values.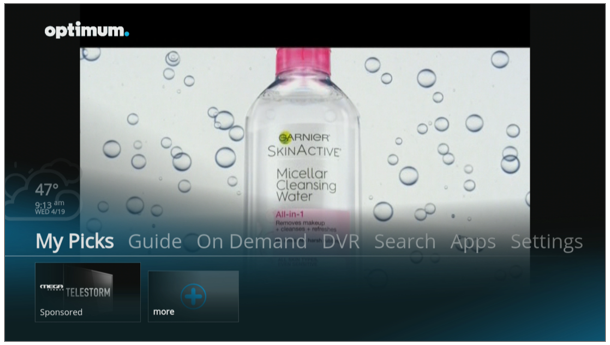 Within Settings / TV you may modify these items:
Audio
Called ID
Subtitulado electrónico
My Picks channels
Panel frontal
Preferencias de DVR
HD Settings
Idioma
Control parental
Sleep Timer (30min / 60min /90min)